Manufacturer

AUO

Model Name

B156HAN02.1 HW0A

Screen Size

15.6 inch

Screen Type

LCM , a-Si TFT-LCD

Pixel Number

1920(RGB)×1080 (FHD) 141PPI

Arrangement

RGB Vertical Stripe

Active Area(mm)

344.16 × 193.59 (H×V)

Outline(mm)

350.66 × 216.15 × 3.2 (H×V×D)

Bezel Area(mm)

–

Treatment

Antiglare

Luminance

250 cd/m² (Typ.)

Contrast Ratio

800 : 1 (Typ.) (TM)

Viewing Angle

85/85/85/85 (Typ.)(CR≥10)

Response

25 (Typ.)(Tr+Td) ms

Good View at

Symmetry

Work Mode

AHVA, Normally Black, Transmissive

Color Depth

262K 46% NTSC

Backlight

WLED , 15K hours , With LED Driver

Outline Shape

Slim (PCBA Flat, T≤3.2mm)

Used for

Laptop

Refresh Rate

60Hz

Touchscreen

Without

Signal Type

eDP (2 Lanes) , eDP1.2 , 30 pins Connector

Voltage Supply

3.3V (Typ.)

Max. Ratings

Storage Temp.: -20 ~ 60 °C Operating Temp.: 0 ~ 50 °C
The AU Optronics Corp.'s B156HAN02.1 HW0A is a 15.6″ diagonal a-Si TFT-LCD display panel with an integrated WLED backlight system, LED driver, and no touch screen. B156HAN02.1 is the most common laptop LCD screen in the market with IPS FHD 30 pin. It has a working temperature range of 0 50°C, a storage temperature range of -20 60°C, and a maximum vibration intensity of 1.5G (14.7 m/s2). Richshine summarizes its general characteristics as follows: WLED Backlight, Reverse I/F, Matte, eDP1.2, with LED Driver Richshine recommends that this model be used for Laptops, among other things, based on its characteristics.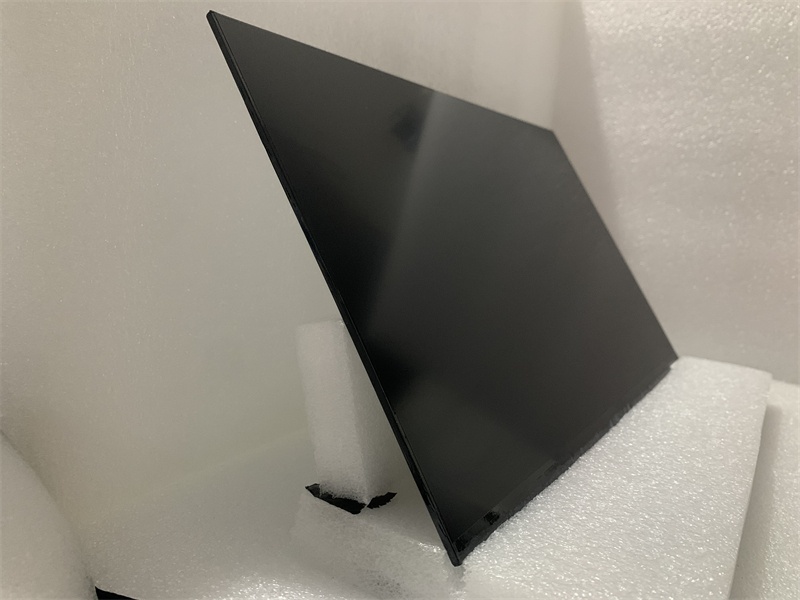 The AUO B156HAN02.1 HW0A is a 15.6-inch TFT-LCD screen designed for use in laptops. The screen has a pixel format of 1920 (RGB) x 1080, resulting in a density of 141PPI. The arrangement of pixels is RGB vertical stripe. The active area of the screen measures 344.16mm (H) x 193.59mm (V), while the outline dimensions are 350.66mm (H) x 216.15mm (V) x 3.2mm (D).
The screen has an antiglare treatment and a luminance of 250cd/m². The contrast ratio is 800:1 (Typ.) (TM), and the viewing angle is 85/85/85/85 (Typ.)(CR≥10). The response time is 25ms (Typ.)(Tr+Td). The screen has a good view at symmetry and operates in AHVA mode, normally black, and transmissive. The color depth of the screen is 262K with 46% NTSC coverage.
The backlight of the screen is WLED, and it has a lifespan of 15,000 hours with an LED driver. The form style of the screen is slim (PCBA flat, T≤3.2mm), and it is designed for use in laptops. The screen has a refresh rate of 60Hz and does not support touch panel. The interface type is eDP (2 lanes), eDP1.2 with a 30 pins connector. The voltage supply is 3.3V (Typ.).
The screen has a maximum storage temperature of -20 ~ 60°C and an operating temperature of 0 ~ 50°C. Overall, the AUO B156HAN02.1 HW0A is a high-quality screen designed for use in laptops with excellent color depth, viewing angles, and a slim form factor.