Manufacturer

AUO

Model Name

B140HAN04.5

Screen Size

14.0 inch

Screen Type

LCM , a-Si TFT-LCD

Pixel Number

1920(RGB)×1080 (FHD) 157PPI

Arrangement

RGB Vertical Stripe

Active Area(mm)

309.37 × 174.02 (H×V)

Outline(mm)

315.87 × 197.48 × 2.8 (H×V×D)

Bezel Area(mm)

–

Treatment

Antiglare, Hard coating (3H), Reflection 4.3% (Typ.)

Luminance

220 (Typ.)(cd/m²)

Contrast Ratio

700 : 1 (Typ.) (TM)

Viewing Angle

85/85/85/85 (Typ.)(CR≥10)

Work Mode

AHVA, Normally Black, Transmissive

Good View at

Symmetry

Response

25 (Typ.)(Tr+Td) ms

Color Depth

262K 45% NTSC

Backlight

WLED , 15K hours , With LED Driver

Outline Shape

Slim (PCBA Flat, T≤3.2mm)

Touchscreen

Without

Refresh Rate

60Hz

Signal Type

eDP (2 Lanes) , eDP1.2 , 30 pins Connector

Voltage Supply

3.3V (Typ.)

Max. Ratings

Storage Temp.: -20 ~ 60 °C Operating Temp.: 0 ~ 50 °C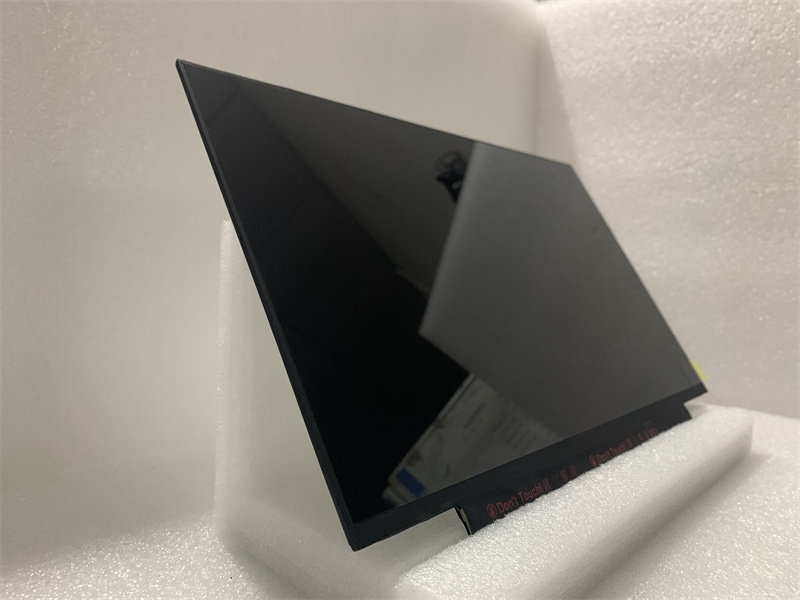 The AUO B140HAN04.5 is a 14.0 inch LCM (LCD module) that utilizes an a-Si TFT-LCD screen type, which provides a high-quality display. With a resolution of 1920(RGB)×1080, it delivers a Full HD display with a pixel density of 157PPI. The panel uses an RGB vertical stripe arrangement, which enhances the visual experience by providing clear and vivid images.
The active area of the screen is 309.37 × 174.02 (H×V) mm, while the outline dimensions of the module are 315.87 × 197.48 × 2.8 (H×V×D) mm. The panel has an antiglare, hard coating (3H) treatment, with a reflection of 4.3% (Typ.), which reduces glare and ensures the screen is visible even in bright light conditions.
The panel's luminance is 220 (Typ.)(cd/m²), and the contrast ratio is 700:1 (Typ.) (TM), which provides a bright and vivid display with sharp contrast levels. It has a viewing angle of 85/85/85/85 (Typ.)(CR≥10) and a good view at symmetry, ensuring that the display is visible from different angles.
The panel works on an AHVA (Advanced Hyper-Viewing Angle) technology, which is a type of IPS (In-Plane Switching) technology that enhances the visual quality of the display. It is a normally black, transmissive type that produces a clear and bright display. The panel has a response time of 25 (Typ.)(Tr+Td) ms, which ensures that fast-moving images are displayed smoothly without any motion blur.
The panel has a color depth of 262K and a color gamut of 45% NTSC, which provides a wide range of colors and enhances the visual experience. The backlight is a WLED (White Light Emitting Diode) type, which has a lifespan of 15K hours and comes with an LED driver.
The outline shape of the panel is slim (PCBA flat, T≤3.2mm), which makes it ideal for thin and portable devices. The panel does not come with a touchscreen feature, and it operates at a refresh rate of 60Hz.
The panel uses an eDP (Embedded DisplayPort) signal type, with a 2 lanes eDP1.2, 30 pins connector. It requires a voltage supply of 3.3V (Typ.) to operate. It can withstand storage temperatures ranging from -20 ~ 60 °C and operating temperatures ranging from 0 ~ 50 °C, making it suitable for use in a variety of environments.
Overall, the AUO B140HAN04.5 is a high-quality LCM that delivers a clear and vivid display with a high resolution, bright luminance, and sharp contrast levels. It is a slim and compact design, making it ideal for use in thin and portable devices, and it operates under a wide range of temperatures, making it versatile for different environments.