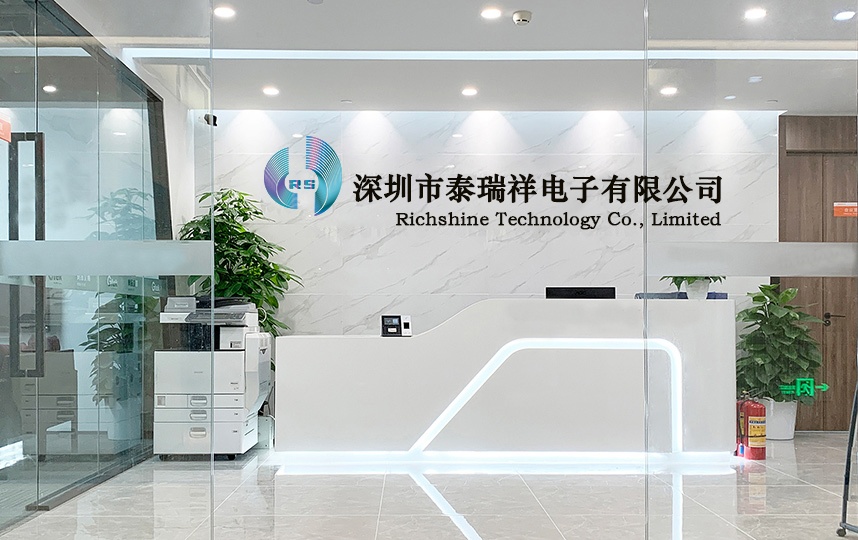 Richshine Technology Co.,Ltd
Richshine Technology was established in Shenzhen in 2003, we are a professional supplier of Digital signage LCD screen etc.
Richshine Technology is a professional supplier of Digital signage LCD screen and other display solutions. Founded in 2003 in Shenzhen, the company has since become a leading distributor of laptop touch screens, laptop LCD panels, and other high-quality products. They have established deep partnerships with top panel manufacturers such as AUO, Innolux, and BOE, and they are committed to providing better display solutions for terminal application customers.
With almost 20 years of experience in the industry, Richshine Technology has streamlined their processes to create a seamless online shopping experience for their customers. They are now one of the largest screen suppliers in the industry, providing industrial LCD screens, high-quality laptop LCD screens, and edp 40 pin slim LCD screens to wholesalers and retailers.
Richshine Technology operates using a B2B+B2C business model, relying on the superior electronics industry chain in the Huaqiangbei region and leveraging the convenience of warehousing and logistics in the area. Through this model, they have established a complete operating ecosystem for panel trade and display brand products. They have formed good cooperative relationships with over 5,000 laptop LCD screen retailers in more than 100 countries and regions worldwide. Additionally, they sell AUO and other display brand products worldwide through e-commerce platforms such as Alibaba.
Our company adheres to the business philosophy of " inclusiveness and tolerance is great" and the business philosophy of "integration, sharing and innovation", and with a long-term development, honesty and responsibility attitude, grows together with employees, customers and society to achieve a win-win situation. We are committed to providing a
stage for employees to fully display their talents , work closely with customers, develop hand in hand , and actively give back to the society, devote themselves to public welfare undertakings, and make progress together with the society
With the business model of B2B+B2C, relying on the superior electronic industry chain in Huaqiang North region and making use of regional convenient warehousing and logistics, Richshine Display has established a complete operation ecology of panel trade + display brand products. Among them, through years of accumulation, Richshine has established good cooperative relations with more than 5,000 LCD panel terminal retailers in more than 100 countries and regions around the world. At the same time, through Alibaba and other e-commerce platforms, AUO and other display brand products are sold all over the world.
At the beginning
In 2003, the founder of the company,Mr.Hony Chen, started retail operations in SEG Electronics Market and
Huaqiangbei Electronics World in Shenzhen Huaqiangbei successively.
Starting to trade
Beginning in 2005, after two years of precipitation,
the company has accumulated valuable experience in the electronic market, and at the same time won a large number of customers through retail, the company turned to wholesale trade in large quantities, and began to
enter the national market.
Global Department
After a long period of development and growth, the company established a foreign trade department. With the development of economic globalization, the company began to enter the global market
Richshine Technology
In June 2013, the company continued to set up the service concept of "scientific and technological innovation, win-win cooperation, integrity and efficiency" for Shenzhen. The company formally established Tairuixiang Electronics Co., Ltd. in Shenzhen Lake District.
Changsha Branch
In June 2022, the company decided to open a foreign trade branch in Changsha, in charge of the company's foreign trade, responsible for the company's global product sales, and to develop and expand the company.